Huawei U8100 Firmware
Unlock First, When flash failed Click Here
How to Flash Huawei U8100 Firmware via Recovery Without PC? Using this method will overcome Huawei U8100 which is problematic like bootloop or hang and slow. Because this Huawei U8100 flash file will replace the damaged system files to fresh again without error. Before flashing in try backup data stored in the internal memory first. Because this flash will wipe the entire contents of data stored in the internal memory. With this stock ROM, Huawei U8100 firmware will feel as fresh as new.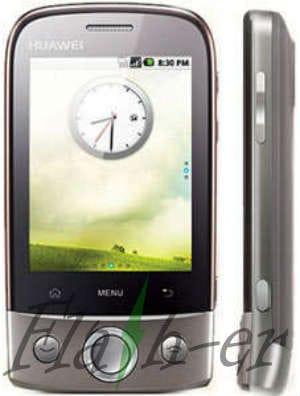 With this Tutorial How to Flash Huawei U8100 Firmware via Recovery Without PC, you can also solve other error problems, such as:
Huawei U8100 Forgot Password
Huawei U8100 Stuck on Logo
Forget Pattern
Huawei U8100 Bootloop
Soft Brick
Huawei U8100 Blank Screen
The touch screen is not sensitive
Slow not responsive / Hang
Huawei U8100 hang on Logo
Virus malware
Unfortunately, the app has stopped
Huawei U8100 often restarts itself
And other errors
Huawei U8100 Firmware Download
Make sure your battery more than 80%.
Backup data
Download stock ROM Huawei_U8100_V100R001C151B231_India_05010.zip firmware flash file via Google Drive Mediafire
Password ZIP:
How to Flash Huawei U8100 Firmware via Recovery Without PC
First of all, download Huawei U8100 firmware, make sure your device is same with this firmware.
Extract Huawei U8100 flash file and you will see a folder with name dload.
Open the folder and make sure you will see the file with the name UPDATE.APP.
If all is done, move dload folder to microSD, the folder should be outside another folder. For non-memory (only internal), just move the folder to internal memory also outside another folder.
Now, turn off your Huawei U8100.
Turn on your device to enter system update mode:
Hold Volume Up and Volume Down + Power Button.
NOTE: for several devices that are not working. You should find out how to enter the system update mode.
Hold the button until entering the system update.
Flash Huawei U8100 will run automatically.
Flashing maybe will take 5-15 minutes.
Wait until flash Huawei U8100 stock ROM finish.
When a flash is done, Huawei U8100 will reboot automatically to the system menu.
First time booting will take a minute due to install the new file system. Just wait until entering wizard menus like input language, times set, and others.
Finally, flash firmware Huawei U8100 done.
DO WITH YOUR OWN RISK