Lenovo A395E Firmware Download and Flash via QFIL Flash Tool
Flash is one way to tackle android the bootloop. For example, Lenovo A395E that the problem occurs or  due to malware virus. Therefore you can try this flash file stock rom as a solution to resolve it. Keep in mind for this flashing, data stored in the internal memory will be lost erased. So try to backup data before flashing done. Make sure your Lenovo is same with this Lenovo A395E firmware. Don't forget to install the lenovo driver before connect to flashtool.
With this Tutorial Lenovo A395E Firmware Download and Flash via QFIL Flash Tool you can also solve other error problems, such as:
Lenovo A395E Forgot Password
Lenovo A395E Forget Pattern
Lenovo A395E Bootloop
Lenovo A395E Soft Brick
Lenovo A395E Touch screen is not sensitive
Lenovo A395E Slow not responsive / Hang
Lenovo A395E Virus malware
Lenovo A395E Unfortunately messages has stopped
Lenovo A395E Unfortunately the app has stopped
Lenovo A395E often restarts itself
And even more other errors
Tools
Read Also:
Lenovo A395E Firmware Download and Flash via QFIL Flash Tool
First of all Download tools and extract into one folder.
Install the QFIL driver. If installation failed, you need to install manually from device manager.
Make sure the driver QFIL installed successful and detected on device manager (COM6 maybe different on your PC).
If installation failed, try this method:
Turn off your device, hold Volume Up + Volume Bottom and plug your Lenovo A395E to PC, wait till the driver installed and device detected. This will appear on QFIL COM port.
Extract the Lenovo A395E firmware and make sure you see file with .mbn formwat, similarly as file like prog_emmc_xxx.mbn or emmc_xxx.mbn.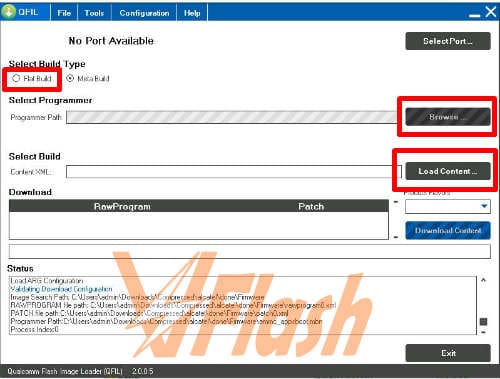 Click menu Flat build then click menu Browse, find the Lenovo A395E firmware where you extract.
Find the files prog_emmc_xxx.mbn or emmc_xxx.mbn in the folder of firmware, if not showing, change menu to "All Files" then open the .mbn file.
Click menu Load XML, you will see the file like rawprogram0 wil xml format, click open and next click patch0 with same format and last click open again.
After all ready, click Download button and wait the flash finished.
This process usually taking 5-10 minutes.
Flash finish will show messages "Download Succeed" and "Finish Download" on tab menu Status.
Unplug cable and turn on your Lenovo A395E.
First booting after flash will take enough longer. So, just wait until enter the wizard menu.
Finally flash Lenovo A395E Done.
With this Lenovo A395E firmware you will got fresh program without errors.
Do With Your Own Risk